« Back to all Posts
New color on the Packard motor!!! Whatcha Y'all think?
posted in: lucky devil inc. garage, news on February 20, 2010 at 06:42 PM

Well spent about 18 hours last week grinding and smoothing the block for the Packard and got the neew paint for it yesterday. It's a 3 stage system from VHT consisting of a primer coat, color coat and then a clear coat. The color is RED FIRE.
Tell me what y'all think about the color and how it turned out
I think it looks pretty damn cool myself :)
Beleive me it looks way better up close plus you can see all of the areas that I smoothed out so seeing a pic of it just doesn't so it justice :(
But I wanted to share this with all of you out there and see what y'all think :)
Thanx
LUCKY DEVIL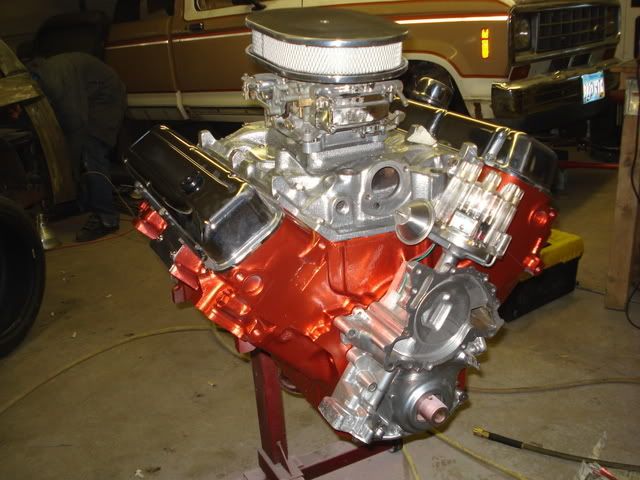 Comments
Leave a Comment